30 day challenges are becoming increasingly popular. If you've never heard of a '30 day challenge' before, it is simply the process of trying or doing something new for thirty consecutive days.
NaNoWriMo (Writing a Novel in a month), Movember (growing a moustache or beard during November) and Dryathlon (giving up alcohol in January) are popular mainstream challenges – but 30 day challenges can actually be whatever you choose them to be.
One of the benefits of 30 day challenges is that activities are more likely to become habit after you've been doing them for 30 days. If you find that you enjoy a challenge, you may naturally incorporate it into your everyday life. If not, you're only doing it for a short period of time and you've experienced something new.
So what sort of challenges could you set for yourself in 2015? 30 day challenges could be anything – although the best ones tend to be those that need a concentrated effort to achieve a worthwhile goal and will improve your well-being and/or life in some way. 30 days is a short, manageable period of time for you to try a new skill or to rid yourself of negative habits.
Here are a few ideas:
Fitness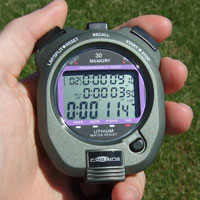 Fitness training is a common topic for 30 day challenges and they're as simple or as difficult as you choose – just set a goal and attempt to reach it. Start by choosing a physical activity, try to improve upon your time or score and keep track of your progress!
You could try:
Walking 10,000 steps each day
Taking the stairs at every opportunity
Walking a new route to work/school each day
Taking a 30 min walk each day
Buddy/Social Running
Finding a new Geocache each day
Walking the dog an extra time per day
New Skills
It's often hard finding the time to learn something new but a 30 day challenge can help you dedicate a period of time to a particular project. Putting aside just 15 minutes a day can make a difference – try starting with "practice this skill every day" then "finish this project within the 30 days."
You could try:
Drawing
Writing
Foreign Languages
Photography
Swimming
Horse Riding
Food and Diet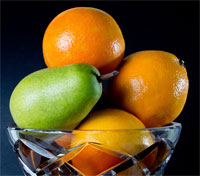 If your diet is getting a bit stale but you haven't got round to making positive changes, try some new ways to cook and eat for 30 days. You could make simple changes to your snack habits or create a brand new meal each day. Use the challenge to try new things and improve your kitchen skills as well as your eating plan!
You could try:
Eating foods you've never tried before
Eating 5 fruit and veggies each day
Quitting, or simply reducing sugar in your tea and coffee
Opting out of desserts for a month
Sleep Routines
We all know that sleep is crucial to our health and well-being but it isn't a habit that's easy to work on. 30 days is a good amount of time to reflect on and change your sleep cycle.
You can:
Figure out your perfect bedtime and turn off your digital devices
Go to bed and wake up at the same time every day (including weekends)
Get the ideal amount of sleep so that you feel refreshed
Feeling inspired? We'd love to hear about your ideas for 30 day challenges too!