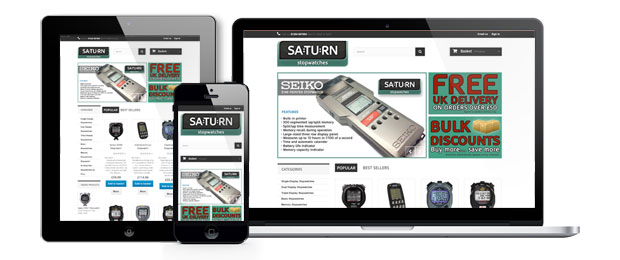 Have you visited the Saturn Stopwatches website recently?
If so, you will have noticed some changes!
That's right, we've completely refreshed the site and made it easier than ever before to find a stopwatch that's right for you. You'll still be able to buy the same great stopwatches from Seiko, Fastime and Quantum, but we've modernised the look and layout to make it fresh and fully mobile and tablet friendly.
We'd love to hear what you think to the new website – so please let us know.